___________________________________________________________________
Concern over drivers using social media at the wheel
Cited at:
http://www.bbc.co.uk/newsbeat/27491600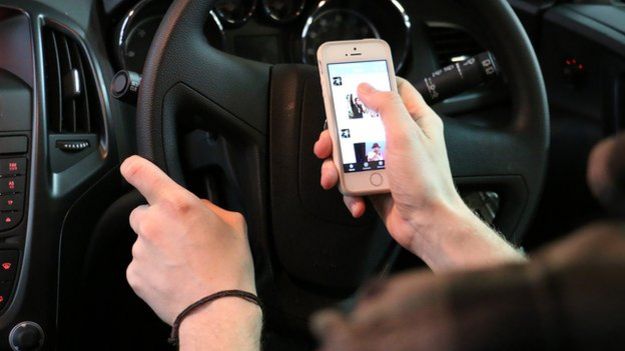 Police have told Newsbeat they are increasingly concerned about people using social media when driving.
The head of roads policing in England and Wales, Chief Constable Suzette Davenport, says people are increasingly posting updates, taking photos and video calling behind the wheel.
More than 6,000 16 to 24-year-olds were killed or seriously injured in 2012.
A recent RAC survey also found that 20% of 17 to 19-year-olds admitted using Facebook or Twitter while driving.
"I'm increasingly concerned because young people are absolutely glued to their mobile technology," said Chief Constable Suzette Davenport.
"Whether that's social networking or texting, people cannot afford to be doing that when they are driving."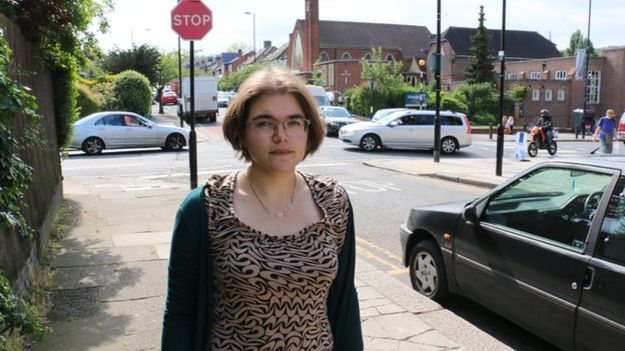 Witnesses say that Imogen was his by a driver who was distracted by a mobile phone Imogen Cauthery, 27, sustained serious injuries after being hit by a car as a child. Witnesses say the driver was distracted by a mobile phone.
Imogen suffers epilepsy, learning difficulties and memory impairment as a result of the accident.
She agreed to tell Newsbeat her story and help with our report on the issue of driver distractions.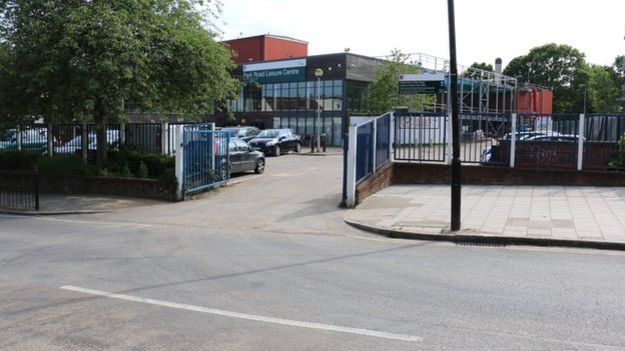 "I was on my way to the swimming pool with my mum, sister and best friend Jeannette," she said.
"A car came round the corner, on his phone, and I was hit.
"A passing doctor gave me CPR at the scene and I was taken to hospital where they froze my brain.
"I was in a coma for ten days and much to everyone's surprise I woke.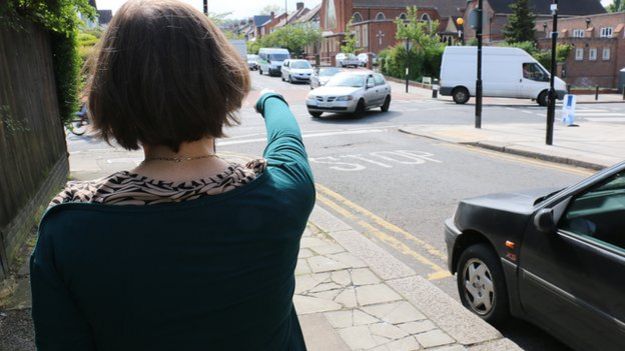 "It's really upsetting being back here at the scene of the crash.
"This is the place my world turned upside down.
"Some guy fancied taking his licence for granted and he ruined my life."
As part of Imogen's report, she spoke with drivers who admitted using social media while driving.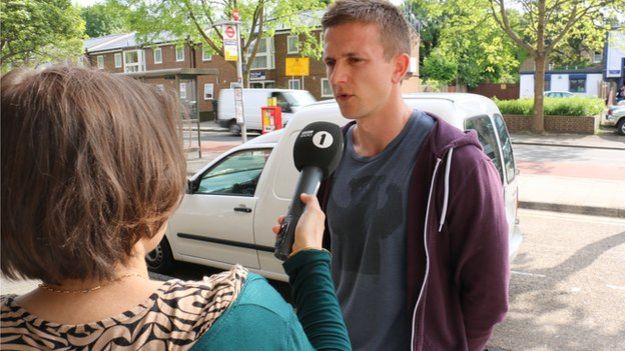 James Dawson, 28, drives for a living
"If I'm completely honest I would say most people probably do it and I have done in the past - used my smartphone when driving," revealed one man who didn't want to give his name.
When Imogen asked him why, he replied: "The thirst for knowledge which has been created by all these forms of media and devices."
James Dawson, 28, also spoke to Imogen.
"I have never done it, but I think a lot of people do," he explained.
"You see people looking down at their phone and it's really annoying because it is quite dangerous."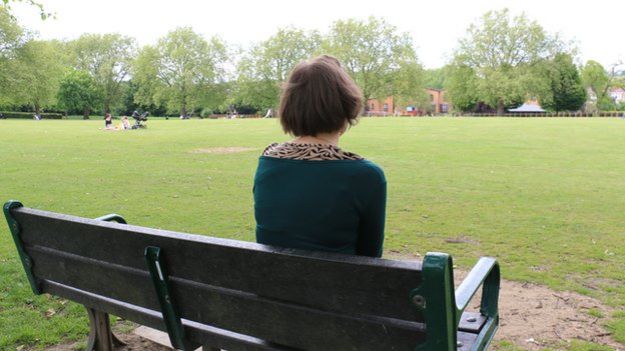 Imogen revisited the park she used to play in with friends as a child.
"I have been unable to do that ever since though because of all my conditions," she said.
"My brain is seriously scarred, I take three medications and I had brain surgery again last year.
"I've got really bad memory and that's probably what affects my lifestyle the most - not recognising people can be so humiliating.
"From doing this report for Newsbeat I've been appalled, while I've been here I've seen three drivers on their phone.
"I've met someone who has admitted doing it and it makes me feel so angry."