___________________________________________________________________
Brazen biker stopped in his tracks by police on horseback after pulling a wheelie in a 20mph zone
Cited at:
http://www.itv.com/news/london/2014-11-17/brazen-biker-stopped-in-his-tracks-by-police-on-horseback-after-pulling-a-wheelie-in-a-20mph-zone/
A brazen biker got a nasty shock after pulling a wheelie in a 20mph zone to find a policeman on horseback waiting for him in the middle of the street.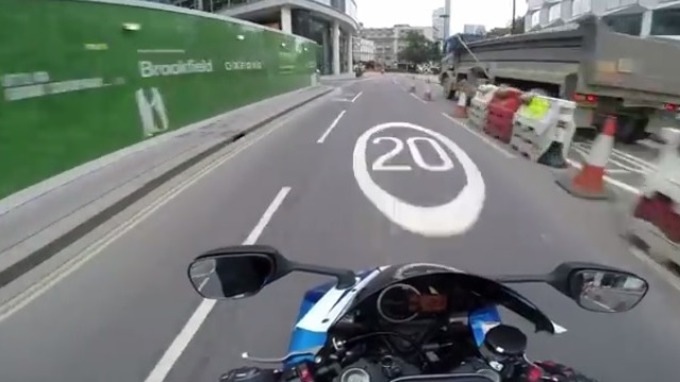 The entire stunt was caught on the biker's helmet camera as he rode through central London.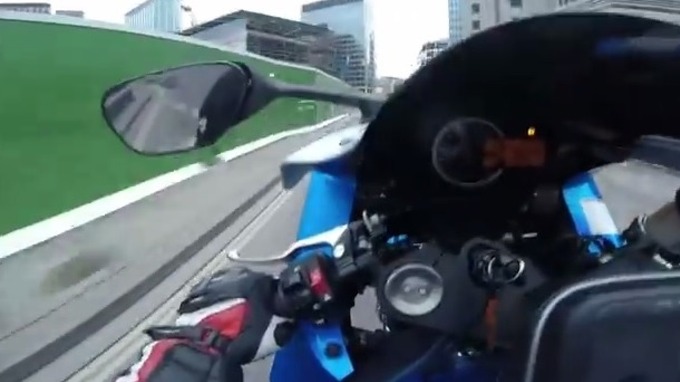 The video shows the rider pulling away at a set of traffic lights, performing a wheelie and riding over a 20mph sign in the road. He then found the road unexpectedly blocked by two police officers on horseback.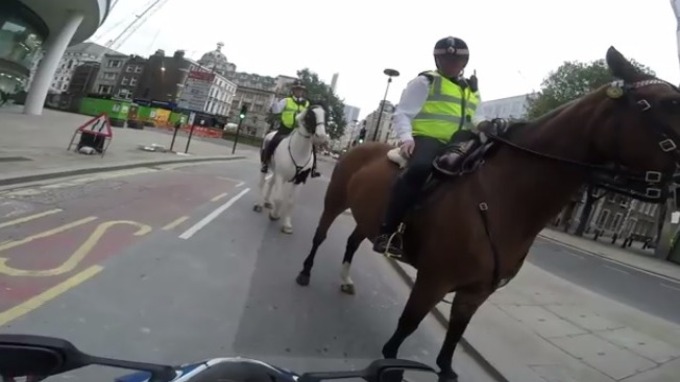 Needless to say the embarrassed biker had some explaining to do and insisted he was only traveling slightly above the speed limit.
I was mainly, maybe, 22mph maximum.
– BIKER
But his excuse left police less than impressed.
I ride them... don't give me any of your old flannel, alright? This is dangerous riding.
– POLICE OFFICER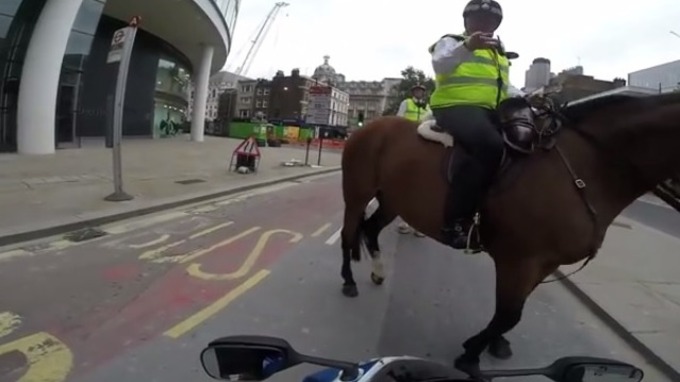 Is this still being recorded now? Leave it on and you can show your friends the big telling off you got from the policeman on a horse, clowning around.
You'll kill someone else as well as yourself you know.
– POLICE OFFICER
The officer ended by telling the rider to "get out of the Square Mile, and not come back."
WATCH THE VIDEO IN FULL BELOW