___________________________________________________________________
A Simple Method for Adjusting a Vehicle's Mirrors to Fix Blind Spots
Cited at:
http://lifehacker.com/a-simple-method-for-adjusting-a-vehicles-mirrors-to-fix-1669507486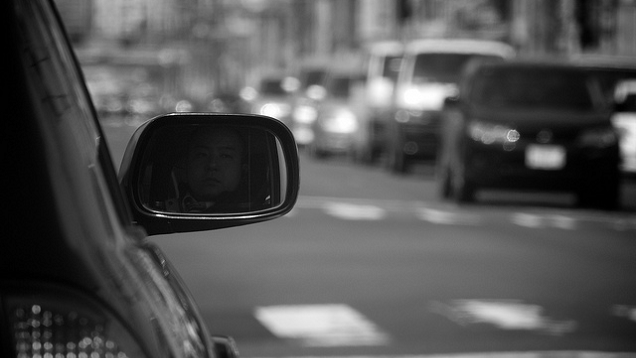 We've talked about how your mirrors should be set up to safely remove your vehicles blind spots, but finding the sweet spot for each mirror can be tricky. This method makes it easier to adjust your mirrors properly in any vehicle.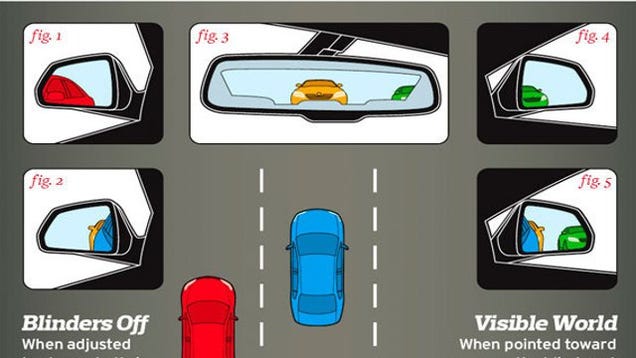 Many accidents could be avoided if everyone had their car side and rearview mirrors positioned…
Read more
Jason Crist is an administrator and instructor with BMWCCA Club Racing Schools and shares his method for finding the right position for each mirror at
ITS Tactical
:
Sit inside your vehicle on level ground, while keeping your head level and looking forward. Now, lean to your left until your shoulder touches the inside of your door and then keep leaning until your head touches your window. This may seem awkward, but stick with me. In this leaned over position to your left, now look into your mirror and adjust it to the normal picture you're used to, picking up a small amount of your door. When you return to center you shouldn't see the side of your car at all in the mirror. Now, lean your body and head over to your right, just above the center console and set the right side mirror to display what you saw in your left mirror while you were leaned over.
As we've mentioned before, this will take some getting used to. It might feel a little weird at first, so it's a good idea to practice driving with this mirror setup in a parking lot or quiet streets. Crist also suggests you make small adjustments as you go along since no two car models are the same.