___________________________________________________________________
A1 to be upgraded with £15bn roads cash fund
Cited at:
http://www.itv.com/news/tyne-tees/update/2014-11-10/labour-accuse-david-cameron-of-con-trick-on-roads-investment/
The green light will be given to fund improvements on the A1 north of Newcastle, the Prime Minister will announce later. It's part of a £15bn investment in the 'problem hotspots' on England's roads.
Labour accuse Cameron of 'con trick' on roads investment
The Labour Party has reacted to David Cameron's announcement on improvements on the A1 north of Newcastle.
Michael Dugher, Shadow Transport Secretary, said it was a "con trick" that involved "no additional money". Catherine McKinnell, MP for Newcastle North, said there were "no actual details" about what improvements would be carried out.
David Cameron said the Coalition was backing the UK's road network and "spending more than any Government since the big expansion of the 1970s".
The plans involve spending £15 billion on the roads between now and 2020 and the Prime Minister said the A1 north of Newcastle was a priority.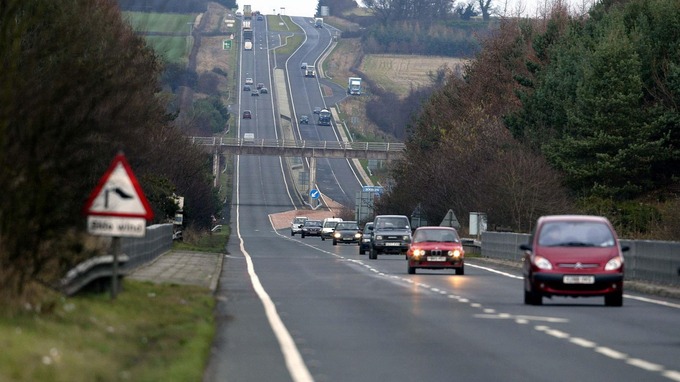 The A1 near the village of Felton in Northumberland. The road is single-carriage in much of the county, despite being a major arterial link between England and Scotland. Credit: PA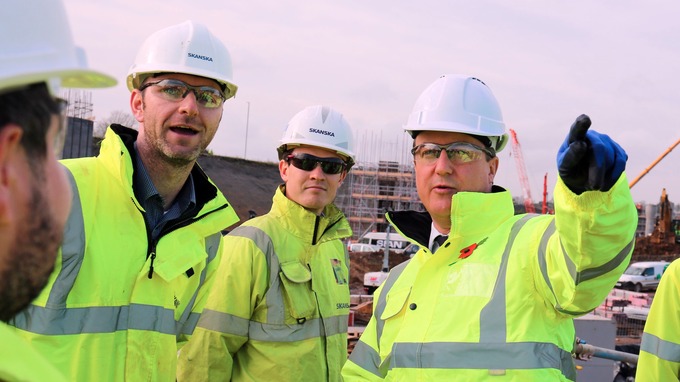 David Cameron talking to workers during a tour of construction works underway at Cat Thorpe interchange near Rugby in Warwickshire earlier today. Credit: PA
"Far from taking big decisions on transport, Cameron has dithered for five years on airport expansion and has been so slow to bring forward the HS2 Bill that it won't pass in this Parliament. This desperate so-called announcement of promised road improvements includes no additional money and people simply won't fall for it."
– MICHAEL DUGHER, SHADOW TRANSPORT SECRETARY
"We are now not only spending as much on rail as any Government since Victorian times, but on roads we are spending more than any Government since the big expansion of the 1970s. Between now and 2020, we have plans for £15 billion of road spending. That could lead to an extra 100 schemes being undertaken on our roads, and we are looking specifically at those pinch points, those problem areas, that businesses and people have told us about, and told us are so essential."
– DAVID CAMERON, PRIME MINISTER