___________________________________________________________________
London Mayor bans lorries without safety equipment for cyclists from capital's streets
Cited at:
http://www.transportxtra.com/magazines/local_transport_today/news/?id=40517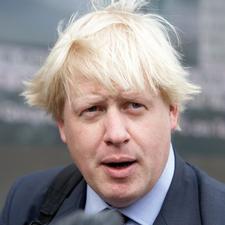 The Mayor says lorries that are unsafe for cyclists are "not welcome"
The Mayor of London and London Councils have approved a ban on any lorry not fitted with safety equipment to protect cyclists and pedestrians.
The proposed 'Safer Lorry Scheme,' Britain's first, was backed by 90% of Londoners responding to a consultation. It will require vehicles of over 3.5 tonnes to be fitted with sideguards to protect cyclists from being dragged under the wheels in the event of a collission and Class V and Class VI mirrors giving the driver a better view of cyclists and pedestrians around their vehicle.
Traffic orders implementing the scheme are being drawn up for its September start, road signs installed at the London boundary, and police officers trained and hauliers informed. The maximum fine for each breach of the ban will be £1,000 and each operator flouting the rules will be referred to the traffic commissioner responsible for licensing and regulating HGV operators.
The Mayor Boris Johnson said: "A large number of cyclist deaths and serious injuries involve a relatively small number of trucks and lorries that are not fitted with basic safety equipment. Such vehicles are not welcome in the capital." London's Transport Commissioner, Sir Peter Hendy, said freight plays an essential role in the city but "equally vital is ensuring we can all safely use our roads".