___________________________________________________________________
Meta analysis finds self-braking cars reduce collisions by 38 percent
Meta-analysis of data from Europe and Australia backs up safety claims of the tech.
Cited at:
http://arstechnica.com/cars/2015/05/meta-analysis-finds-self-braking-cars-reduce-collisions-by-38-percent/?utm_source=feedburner&utm_medium=feed&utm_campaign=Feed%3A+arstechnica%2Findex+%28Ars+Technica+-+All+content%29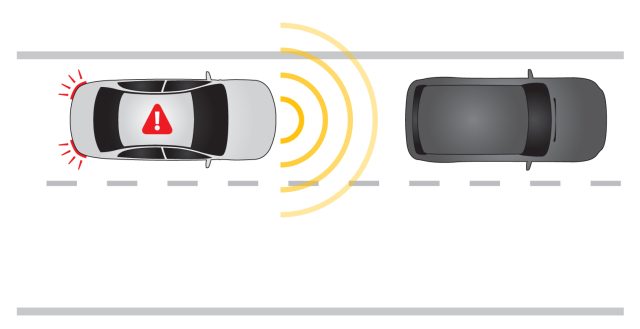 While we're still some way off seeing full-blown, self-driving cars winding their way across continental Europe, a more modest autonomous technology has found approval with safety bods. Research conducted by the European road safety research organisation Euro NCAP concluded that having a car automatically slam on the brakes to avoid low-speed accidents leads to a 38 percent reduction in rear-end crashes.
The notable statistic was the result of a meta-analysis of various Autonomous Emergency Braking (AEB) cars, comparing them to cars without the technology in accidents where the car either struck a car in front, or was being struck from behind. Euro NCAP, with support of Australian safety organisation ANCAP, pooled data from five European countries and Australia using a standard analysis format, as well as a prospective meta-analysis approach.
The only thing it won't do is transform into an autobot.
In non-AEB cars, the split between striking and being struck was close to 50/50, improving significantly for cars with AEB. However, despite the apparent success of the study, the researchers noted that in order to get the best results out of the technology, widespread adoption was required; slamming on the brakes to avoid an accident requires following traffic to be alert enough to react to the situation and not cause a cascade. They also noted that AEB cars might be more likely to be struck from behind, as an unintended consequence of AEB's better reaction time, compared to a human driver.
AEB is becoming an increasingly common feature in new cars, alongside the likes of parking assist technologies and road-facing cameras. AEB works by bypassing the flawed hunk of meat behind the wheel and taking over braking duties in an emergency situation. Using radar, laser, or video technology, AEB monitors the area ahead of the car (usually around 6 to 8 meters, depending on the size of the vehicle) and automatically applies the brakes if it detects an obstacle in the way. Most AEB systems currently only work at speeds of up to 30 mph (50 kph), although some are being introduced that work at higher speeds.
While AEB technology has been around for a while, the NCAP study is one the few to put real data behind the safety claims. Indeed, NCAP has been banging the AEB drum for some time, with the organisation last year announcing that its five-star crash test safety rating would almost exclusively be reserved for cars with AEB.
One thing we know for certain: humans are messing up computers' track records.
Speaking about the study, Dr Michiel van Ratingen, secretary general of Euro NCAP, said: "These findings strongly support our decision to make AEB technology a key discriminator in the safety rating of new vehicles... we will continue to monitor the effectiveness in reducing real world crashes of the advanced systems that are promoted in order to validate and improve the overall star rating."
With AEB also helping to reduce insurance premiums (and hey, who doesn't want to save money?), the technology is likely to see increased adoption over the next few years. It also marks another baby step towards the fully-autonomous car seeing approval for actual road use, even if they are experiencing
one or two hiccups
along the way.