___________________________________________________________________
Gloucester driver caught towing van-strapped-in-car-boot
Cited at:
http://www.bbc.co.uk/news/uk-england-gloucestershire-33608816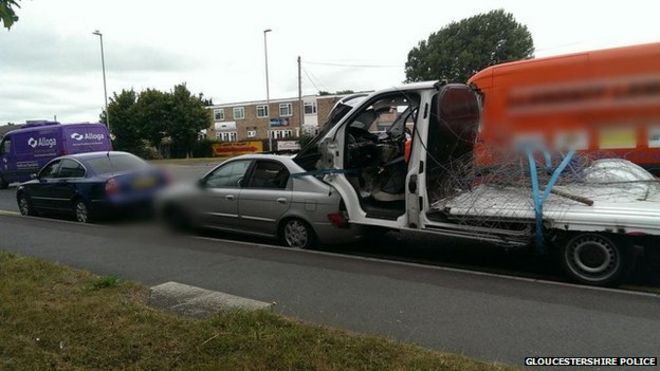 Police stopped the vehicle on Monday
A driver spotted towing a car with a van strapped to the boot has been stopped by police in Gloucester.
The motorist had removed the front wheels, doors and engine from the van to lighten the load before hoisting it into the rear of a grey hatchback.
He then lashed the two vehicles together with one blue strap and set off towing the combo.
The man was eventually stopped by police officers who posted the pictures on the force's Twitter account.
He was not arrested but told he could be summonsed for motoring offences.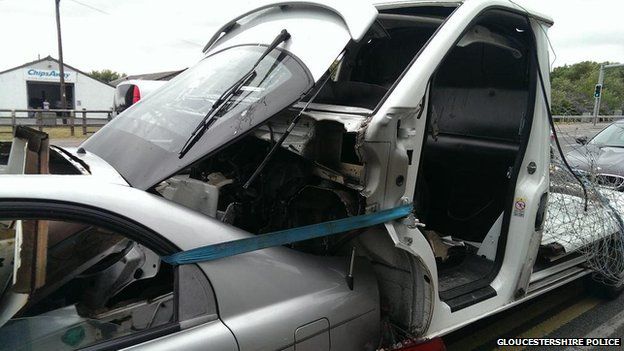 The driver was reported for having a vehicle in a dangerous condition
The force tweeted: "Photos of a stop by one of our units in Gloucester - car towing a car with a van strapped on the back.
"The van was quite literally strapped to the car. Driver reported for dangerous condition. No lights too."