___________________________________________________________________
Cassie's Law
http://www.theguardian.com/uk-news/2015/jul/26/cassies-law-609-drivers-lose-licence-after-tougher-police-power-on-eye-tests
Death of 16-year-old Cassie McCord in 2011 prompted new powers allowing police to strip drivers of their licences if they fail a roadside eye test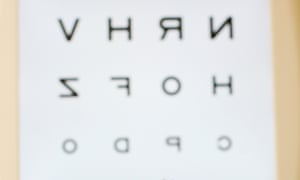 Police across Britain applied 631 times to have licences revoked because drivers failed eye tests – in 609 cases they were successful. Photograph: Graeme Robertson for the Guardian
Hundreds of motorists have had their driving licence revoked after failing roadside eye tests under new police powers, figures have shown.
In 2011 Cassie McCord, 16, died from serious head injuries when 87-year-old Colin Horsfall lost control of his vehicle in Colchester, Essex. It later emerged he had failed a police eyesight test days earlier but a legal loophole had meant he was allowed to continue driving.
Cassie's mother, Jackie Rason, campaigned for a change in the law and this eventually led to the introduction of new powers – popularly known as Cassie's law – which allowed the driver and vehicle licensing authority (DVLA) to revoke licences more quickly.
Figures obtained under the Freedom of Information Act show that since the powers were introduced in 2013, police forces across Britain applied 631 times to revoke licences based on failed attempts to read number plates.
In most of the cases – 609 – the DVLA revoked the drivers' licences.
Rason said this was "brilliant news" which had potentially saved dozens of lives.
"I had no idea until now that it was being used so widely, and it is very satisfying to know it is making a difference," she said.
"That's more than 600 people who could still be driving, perhaps without even knowing there was a problem with their sight.
"You can't say that in every case they would have killed somebody, but it is very likely to have prevented fatal accidents and other casualties."
Three days before Cassie's death, police in Essex had spent two hours trying to persuade Horsfall not to drive again after he was involved in a minor collision and failed an eye test.
AT-M Ad
At the time police had no powers to immediately suspend a licence. He later mounted a kerb, hitting Cassie as she walked with a friend.
Under the new procedure, when an officer feels the safety of other road users would be put at risk if the driver remains on the road, they can ask for the licence be urgently revoked.
There are three levels of revocation under the new system – immediate, within 48 hours and postal – whereby the driver will be dealt with via letter sent within 24 hours of notification from the police.
If a banned driver continues to drive, they commit a criminal offence which may lead to their arrest and their vehicle being seized.
When the change was introduced, Sue Harrison, Essex police's assistant chief constable, said: "I very much welcome this new procedure.
"It is a positive step forward and will enable our officers to immediately refer serious cases to the DVLA.
"This new procedure is a great testament to Jackie's relentless determination and resilience, which I highly commend."
Rason hopes to continue campaigning for mandatory eye tests for all drivers and extra checks for over-70s.
"If your car is more than three years old, you have to have an MOT [a mechanical and emissions test] to certify it's roadworthy," she said. "Why shouldn't that be the same for drivers?"
Individual police forces could not say how many times they had applied under the new powers, known as D751E referrals, because such information is only recorded in officers' notebooks.